Hawaiian Delite Cake
Ingredients:
One box Angel Food cake mix
One 20 oz can crushed pineapple
Instructions:
Add cake mix and pineapple into a large bowl, do not drain…add juice and all.
Mix by hand in the large bowl, it will foam up a lot.
Heat oven to 350 Degrees
Lightly spray a 9×13 cake pan
Bake for about 30 minutes.
That's it!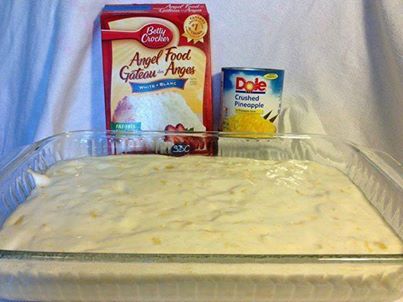 Recipe Submitted by Annie